About Me

For my whole life, I've been driven to do more, to see more, and to be more. I left home when I was 17 to join the Marines. I wanted the challenge and I wanted to see the world, but I also wanted to earn enough money that I could go to college—which I eventually did. I was the first person in a large family of Polish immigrants to achieve a college education. It certainly took us a while—my great grandfather immigrated here to the USA in the late 1800s. My father had drilled in me from an early age the value of education and good, hard, honest work. His early promptings and belief in me led me to earn two graduate degrees later in life, one in business administration and the other in international relations (my passion).
---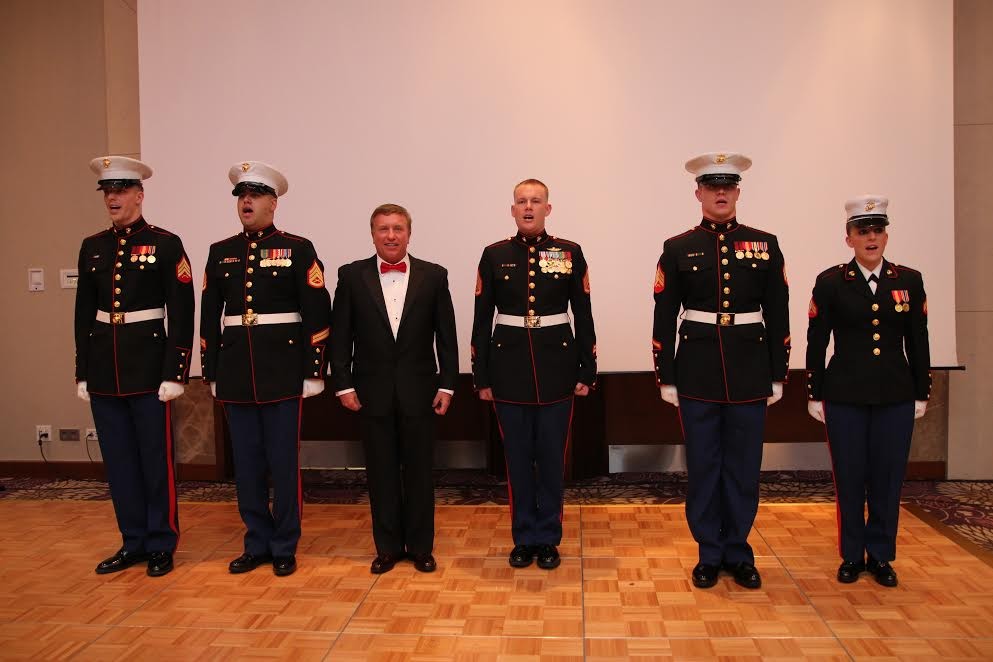 ---

My father was truly the hardest working man I have ever known. Dad only had a sixth grade education, but he could build a house from bottom to top—and did so on more than one occasion. He knew how to manage money and he also knew how to invest in real estate—he even helped me buy my first investment property when I was just 17. There is no other person in this world I respect more than my father. My dad's secret to parenting was simply to live a good life and to let the rest of us watch and learn. He left this world in 2010, but not a day goes by where my actions can't be directly linked to something my father taught me. I miss him and my dear mother as well, who gave me my heart and soul. It was my mom who stirred in me a passion for the holidays and family gatherings, Sunday dinners, and the coming of spring. She was a gentle soul.
I retired from the Marine Corps in 2000 as a military officer (another first in my immigrant family). I achieved my dream of working abroad in Europe—securing a position with the Wexford Group International—and was contracted to help former soviet countries integrate into NATO. In that capacity and for the next six years, I worked with top government officials in Slovakia, rewriting and updating their human resources and personnel management systems, and streamlining their introduction into NATO.


In 2003, I founded a company called Eagle Global Investment Services, assisting European investors with acquiring properties in the United States. I loved living abroad and I loved real estate, so I simply decided to combine the two. At that point in my life I felt like I had it all, a military career behind me, a fantastic high level and important position in the Slovak Republic, an exciting new real estate business, and a wonderful and beautiful young family. But I would soon learn some hard lessons, and in the span of one year, I would lose it all.


In early 2006, I was diagnosed with ulcerative colitis, a debilitating condition with life-threatening complications. The disease took over my life. I would undergo a dozen major surgeries, and experience a brush with death more than once. On top of the illness, which limited my travel, I had to contend with a complicated divorce, all while trying to no avail to keep my company afloat. It was just too late for many things. But not too late to change myself.


---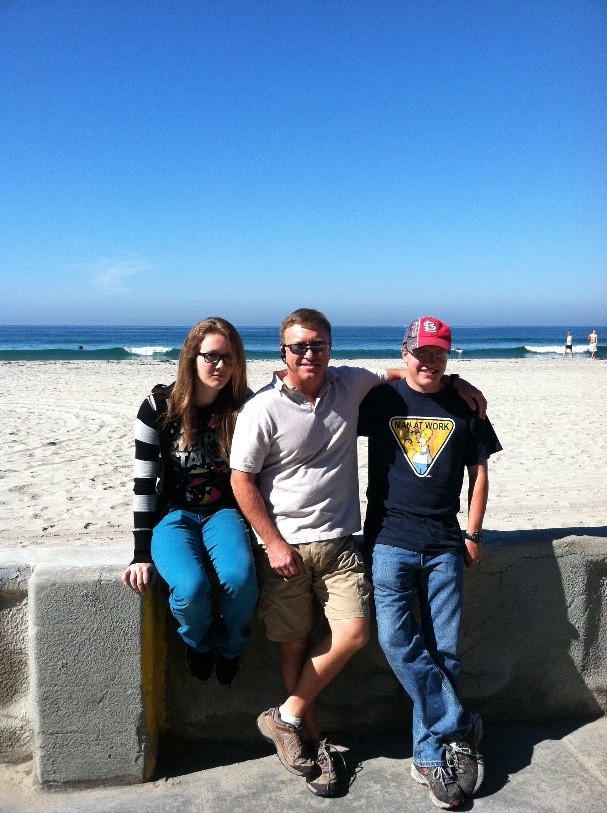 ---
When you have everything you have dreamed of having in this world, but then lose it so quickly, the most logical question you must ask yourself is "Why?" After a heck of a lot of self-reflection, I came to realize that I had put too much emphasis on being a self-made man: retired military officer, two graduate degrees from good schools, a high level position in Europe. Does the word "pride" come to your mind? I was too proud, too high on myself and my accomplishments.
Now, I do not think there is such a thing as a self-made man. I know now that we are made up of thousands of others. Everyone who has ever done a kind deed for us, or spoken a word of encouragement to us, or anyone offering us their love as we live this life: all these enter into the makeup of our character and of our thoughts, as well as our success.


After my last surgery in 2010, I decided to sell my company and return to the United States to be close to my children, Sam and Katie. I'm incredibly proud of the talented young adults they've become, and I can't wait to see them continue to excel at everything they do. They are older now, living their own lives, and I seldom see them. However, I have never regretted that decision. Regarding my kids, I will take whatever I can get. I love them.

Most of my first year back was spent taking real estate courses, reading countless books, and working with some very good coaching mentors. What did I learn? I developed a very simple business philosophy: to be successful only by building my business one satisfied client at a time. I put all of my effort into providing unrelenting and dedicated service to my clients, leaving no stone left unturned. When I get a listing, I'm on the phone every day and I'm knocking on doors looking for as many buyers as possible. It's my job to make my clients happy and to exceed their expectations with honest care and understanding.
---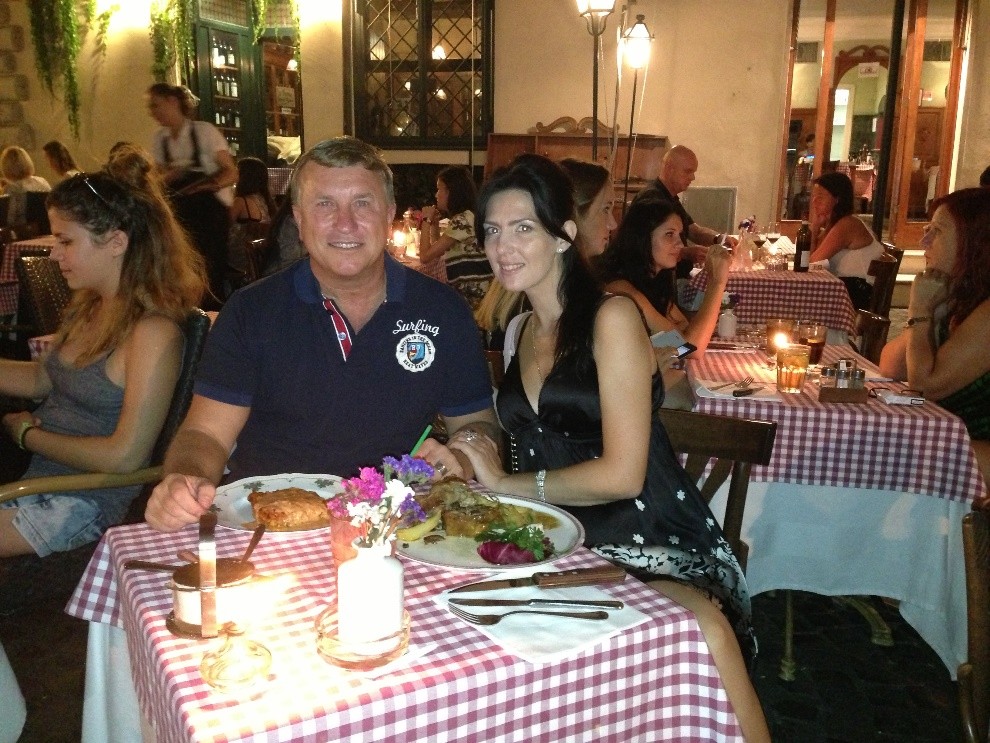 ---
To further improve the quality of my service, I recently partnered with an exciting and innovative company. They provide me with administrative and marketing support so that I can focus the bulk of my time and energy directly on my clients. It's satisfying to know that I can rest easy being part of such a capable team, and still work under my own name and my own principles.


Outside of real estate, I'm very excited to spend my life with my fiancée, Lana, and her daughter, Katya. The chance to build a family with them is all I could ever ask for. My main ambition is simply to care about those around me, and my family is at the center of that goal.


In recent years, I have found peace in becoming a community organizer, and I help my community with anything I can, from collecting cans for the San Diego food bank to facilitating neighborhood garage sales. I spend most of my week trying to be of service to others, and I believe that's the best thing I could ever do for my life and for my business.

I would love nothing more than to lend my knowledge and experience toward helping you with any sort of real estate goals you may have. I don't expect your business, or even your referrals, simply because of our relationship—I only ask that you take the time to interview me and see if I might be the best agent for you.

I realize that you have many options when choosing a real estate agent, and I encourage you to speak to several different agents. If you decide to work with someone else, I won't be offended: I want you to pick the agent that's the right fit for your particular needs. If that person ends up being me, I promise to work diligently to exceed your expectations.

Thank you for taking the time to learn about me. When you or someone you know is in need of a real estate agent, I hope you give me the opportunity to demonstrate my services and interview for the job.

Sincerely,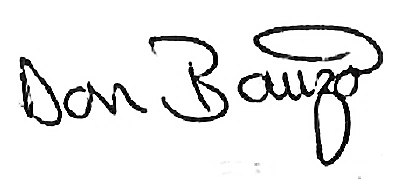 Don Bauza
REALTOR®
CalBRE #01902485
(619) 315-5539
donbauza@gmail.com